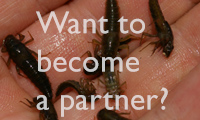 Our focal groups are European freshwater fishes (about 600 species), freshwater molluscs (except Hydrobiidae; about 260 species) and mayflies (about 380 species). Additional taxa groups will be included in the future.

The geographic borders of FREDIE reach from the Canary Islands and Portugal in the west to the Ural mountains in the east.
There are three core partner institutes and a large team of associated partners from all over Europe.

Fabian Herder (ZFMK) is the coordinator of FREDIE and he is assisted by Matthias Geiger (ZFMK) and Jörg Freyhof (ZFMK). Technical support for the implementation of the planned identification features comes from the recently founded Zentrum für molekulare Biodiversitätsforschung (ZMB) at ZFMK with Bernhard Misof and colleagues.

The European freshwater fish Work Package is coordinated by Jörg Freyhof (MfN) getting support from Matthias Geiger (ZFMK).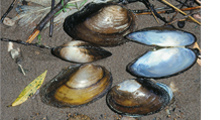 The European molluscs Work Package is coordinated by Matthias Glaubrecht with support from Thomas von Rintelen (MfN) and Katharina Kurzrock (ZFMK).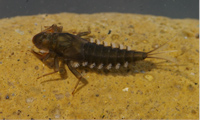 The European mayfly Work Package is coordinated by Michael T. Monaghan and Sereina Rutschmann (IGB).